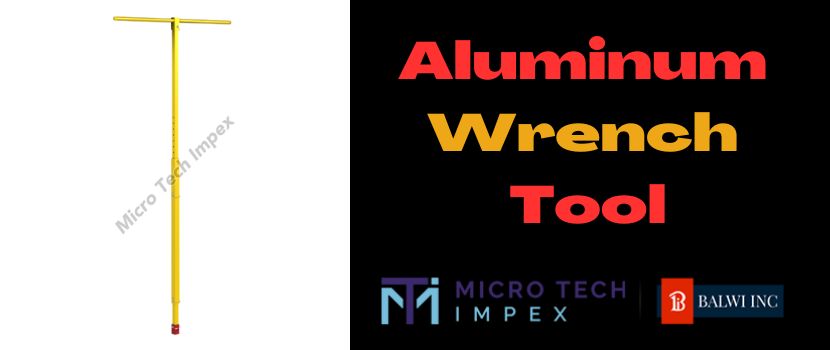 Fire is a strong force that can be challenging to contain at times. To safeguard people and property, Aluminum Wrench Tool Manufacturers are dedicated to offering the most complete and dependable fire-fighting tools and services.
When responding to a medical emergency or fire call, firefighters must bring dozens of tools and other pieces of equipment. The sides and back of the fire engine are lined with compartments where this equipment is kept. Yet another tool that many people consider to be a small detail. How are utilities secured? How can you sever that obstinate link? How do you get airflow through the window?
Since the beginning of the fire service, the wrench has been a tool used by firefighters. However, today's firefighters allow this tool to be stored on the apparatus and only use it when the chauffeur is present or when post-fire operations are being conducted.
A wrench tool is one of the common rotating tools just like screwdrivers and pliers.
Through the utilisation of the mechanical advantage, wrenches allow users to apply a significant amount of torque using hand force. By rotating the wrench handle in a direction perpendicular to the bolt, nut, or object, torque is delivered to the head of the bolt, nut, or other objects. The bolt, nut, or other objects can thread together or into a substance with ease due to the higher torque.
For simple storage and organising, Aluminum Wrench Tool Manufacturers may provide storage trays or pouches. On average, some businesses offer lifetime warranties on their wrenches.
What is a Wrench Tool?
A wrench that is appropriate for use by firefighters. The tool features an extended handle with a spanner portion at one end. The spanner component has a protruding claw for actively engaging a pin on a pipe or hose connection ring so that the tool can rotate it.
The tool handle's second end, which is opposite the first end, contains a wrench component with jaws positioned for changeable relative movement to grasp an object that will be twisted by the tool. The jaws' range of motion includes a position where they are open to receive. And securely hold an external levering tool for enhanced leverage when using the tool's spanner portion.
Why Should Aluminium be Considered a Tooling Material?
More considerations than just size comparisons go into selecting the correct wrench for a project. Use the proper kind of wrench to simplify your project.
Steel hand tools should not be used in environments with flammable vapours, liquids, or solids. Steel tools contacting another surface can produce even a little spark, which can ignite a fire and even trigger an explosion. It is recommended to use non-sparking hand tools only. Non-Sparking Materials reduce the risk of fire by not producing high-energy sparks.
Extra caution should be used when handling explosives and flammable chemicals because these tasks are even more crucial than in typical industrial settings. When used properly, aluminium tooling offers some advantages:
● It is easier to process because it is a softer metal. This may result in lower costs and quicker delivery times.
● Steel doesn't conduct heat as well as aluminium does, which could result in faster cycle times.
● About 30% more quickly can be polished for high gloss surfaces.
Simple activities on the fireground might become challenging if firefighters are not skillfully prepared for them. In such cases, wrench tools can carry out a variety of crucial tasks, including opening and closing doors and windows and closing gas metre valves.