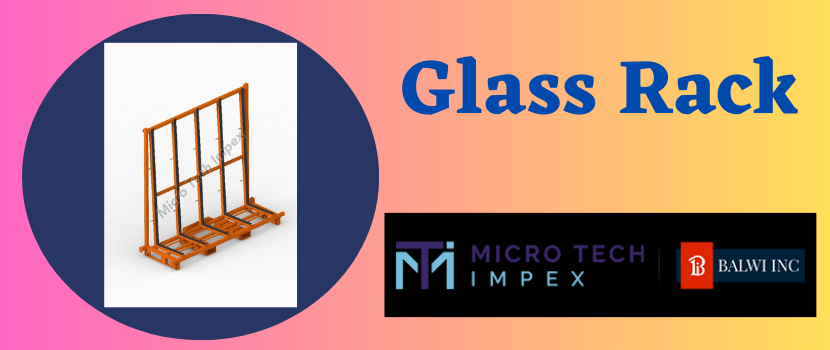 Glassware such as wine glasses, champagne flutes and other delicate glass objects are held and arranged using transit equipment called glass racks. Usually, it comprises a sturdy frame in the shape of a rectangle or square.
To safely hold each glass in an upright posture, it contains independent slots or compartments. During handling, storage, or transportation, the rack helps safeguard the glassware from breakage or damage. For companies that use glassware frequently, a glass rack supplier is crucial.
Function of Glass Rack in Bars and Restaurants
Glass racks are essential in bars and restaurants for a number of reasons.
Efficiency and Organisation
Glass racks offer a methodical approach to arranging and storing glasses. Bartenders can quickly find the right glass for a specific drink or service by designating specific slots or compartments. As a result, processes are streamlined, time is saved, and overall efficiency is improved in a hectic setting.
Safety and Protection
Glass racks are created to firmly hold and safeguard glassware, reducing the possibility of damage or breakage. A smaller chance of glass chips, splits, or shattered pieces exists.
Thanks to the distinct compartments or slots that keep the glasses upright and away from one another. By preventing the need for frequent repairs and preserving the glassware's good condition, this helps the business avoid incurring additional costs.
Utilising More Space
Often, storage space is at a premium at bars and eateries. In most cases, glass racks can be stacked, enabling effective vertical storage. Establishments can store a lot of glassware in a small space by utilising vertical space to its fullest, freeing up space for other necessary things.
Cleanliness And Sanitation
Glass racks are helpful while washing and drying glassware. They are simple to load into dishwashers, enabling the simultaneous cleaning of many glasses. As a result of the separate compartments, there is less chance of cross-contamination.
This is how the highest levels of hygiene are maintained. The right airflow around the glasses is also made possible by glass racks, which speeds up the drying process and avoids moisture buildup that can result in mould growth or unpleasant odours.
Transport Accessibility
It is simpler to move numerous glasses at once thanks to the handles or grips that glass racks are made with. This is especially useful for bartenders and servers who must transport many glasses from the bar area to the service area or tables. Accidents or dropped glassware during transit are less likely because of the rack's safe placement of the glasses.
Glass racks promote organisation, safeguard glassware, maximise space, uphold hygienic standards. They enable effective handling and transportation of glasses, all of which help bars and restaurants run more smoothly.
In a bustling hospitality setting, they are crucial instruments for guaranteeing the quality and presentation of beverages.
Conclusion
In conclusion, keeping a glass rack in good condition is crucial for ensuring the integrity and security of your glassware. You may increase the lifespan of your glass rack and reduce the risk of accidents or breakage by using the right cleaning methods.
You should also check for damage, handle with care, and keep in the right atmosphere. Your glass rack will continue to function properly if you do routine maintenance and follow the manufacturer's instructions.